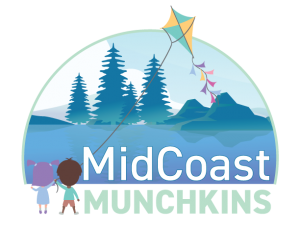 Our Mission
MidCoast Munchkins is your child's home away from home. We provide a place to interact with their peers safely and explore all the wonders mother nature has to offer. With a small group size, we emphasize education through play and community. Our diverse learning program is for children 6 weeks to 5 years of age. Most days you will find the children outside in our enchanted forest, working in the gardens, getting messy with art or filling the air with music.

6 weeks – 2 years
Infants are learning things rapidly, and we have to expose them to as many different things as possible. Thus letting them explore their five senses at every opportunity.

Toddler
2 years – 4 years
We support the natural curiosity of a toddler. Giving them a chance to explore safely and allowing plenty of options to choose from helps them feel independent as they navigate this world.

PreSchool
4 years – 5 years
The number one rule for kids is to be a kid, and that is what we feel preschool should look like. In the fun of playing, we make sure they are ready for what kindergarten has to offer.
Sorry, WE ARE CURRENTLY FULL THROUGH AUGUST OF 2023 for infant, toddler & preschool programs.
Limited before and after school care is available for the 2022/2023 school year.
Here is what past daycare families have to say;
They would always be outside, engaged in learning new things, cooking and creating, and learning new skills. I would highly recommend MidCoast Munchkins and Daniela. ~J
Daniella is awesome! We couldn't feel more blessed to have our son with her and the awesome things she does with the kids! ~M
We feel very lucky to have been a part of the Munchkin community. Thank you for taking care of all our little ones over the years. ~S
The Team
Our family is here to be your EXTENDED family
Giving you peace of mind, knowing your child is in safe, loving, learning arms.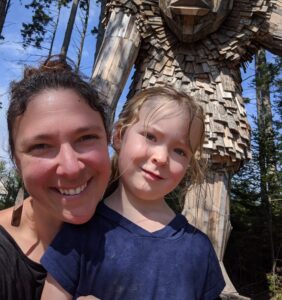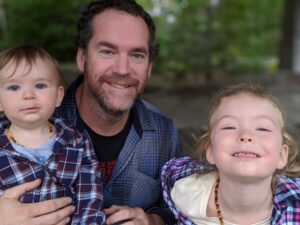 Feel free to reach out to us if you would like to hear more about who we are and what we have to offer.