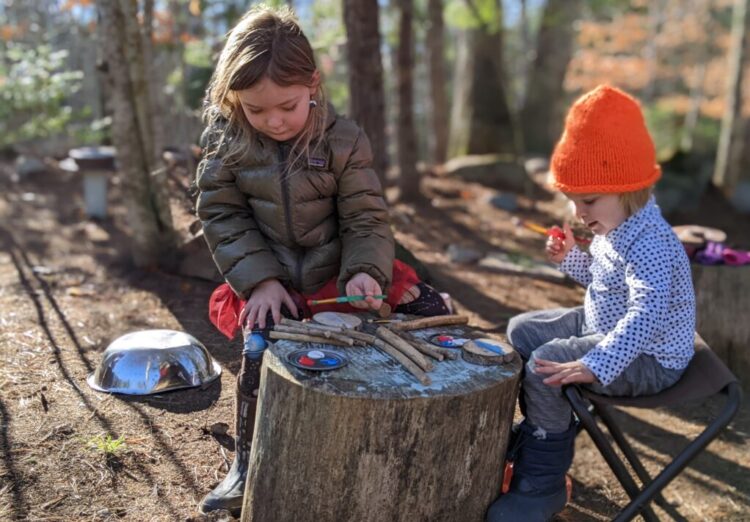 MidCOast Munchkins
Wildschool Homeschool Nature Enrichment Program
This Midcoast Wildschool Homeschool Nature Enrichment Program has children socialising, exploring and loving mother earth in a small group setting on our family homestead in Woolwich Maine. Children will experience the simplicity of life, learn responsibilities, build trust in themselves and others, work in a community, grow a strong connection with nature, and finally just be a child.
Whatch us grow
Change is inevitable, it is what we do with it that makes a difference. As our children grow so does our program. We
will be opening a new door that encompasses everything we know, love, and appreciate but shifting our age focus from birth to 5 years old to ages 3 -8 year olds in the wildschool homeschool community. We apologise to all those families with younger children, wishing you the best in your journey. As for those children who have not technically started a path of traditional or non-traditional way of schooling, that is fine. All are welcome.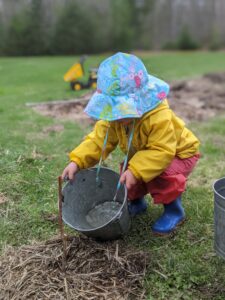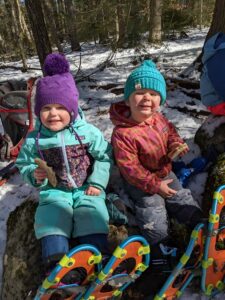 Adding a little extra magic to your homeschool journey
Here is what past families have to say;
They would always be outside, engaged in learning new things, cooking and creating, and learning new skills. I would highly recommend MidCoast Munchkins and Daniela. ~J
Daniella is awesome! We couldn't feel more blessed to have our son with her and the awesome things she does with the kids! ~M
We feel very lucky to have been a part of the Munchkin community. Thank you for taking care of all our little ones over the years. ~S